"

Very well rounded and accomplished as a Vocalist, Songwriter, Performer, Engineer and Producer. A rare balance of everything you need."
— Jona Lewie
New Album - Reflections of Your Face
Release date: 21/09/2020 Label: (ADM/AWAL)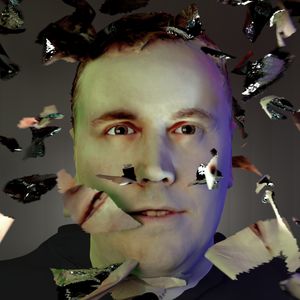 On Monday 21st September 2020 I released my fourth studio album Reflections of Your Face on all popular digital music platforms including Apple Music, Bandcamp, Deezer, Google Play, Soundcloud and Spotify, as well as though my own website allandawsonmusic.com.
Finished off during a time of global pandemic, Reflections of Your Face chimes an emotional colour wheel of struggle, determination, separation, loss, ambition and a yearning for better times. Years of creative experience are crystallised in an endearing collection of songs which delve into life's experiences with inspiring, damning, humbling and emotional detail.
Select stores will carry a 17 page digital booklet including full lyrics and guitar chords for all tracks. High Definition audio files are also available from Apple Digital Masters, bandcamp and allandawsonmusic.com
0:00/3:40

0:00/3:55

0:00/4:53

0:00/4:51

0:00/5:08

0:00/3:40

0:00/4:32
Allan Dawson is an Artist Producer from North Wales, a multi-instrumentalist singer songwriter and accomplished improvisational blues rock guitarist. His artistic style draws from a wide range of music influences and life experiences, which are reflected in his varied collection of thought provoking songs. He is also a studio engineer and record producer, which are skills he makes full use of in his creative work.  
Allan has also worked as a broadcaster, executive skydiver, digital music pioneer, and various other roles - none of which make any use of his degree in Rocket Science. He was a key player in the early days of the digital music revolution, opening the eyes of the music industry to the potential of a brand new unknown format called the "MP3" which nobody had ever heard of, nobody believed would ever work and which he described demonstrating to people as being like "Trying to push water uphill". This led to him becoming the founder of a pioneering digital music store, from which he also went on to produce and present a web radio station, "Waking Up the Neighbours!" drawing 20,000 listeners per week. He has travelled the world as a producer broadcasting live events and has worked as a live sound engineer with artists such as Belinda Carlisle, Jesus Jones, Shed 7 and Hawkwind to name a few. 
When he's not working as a musician he is also a keen aviator and occasionally dabbles in film production.